In the picturesque town of Egg Harbor Township, New Jersey, homeowners are no strangers to the challenges of maintaining comfortable indoor temperatures throughout the year. The region's hot summers and chilly winters can put a strain on your home's energy consumption, leading to higher utility bills and increased environmental impact. However, there's a solution that not only enhances your home's energy efficiency but also adds value and curb appeal to your property – energy-efficient roofing solutions. In this blog, we'll explore how Surf & Turf Roofing, Egg Harbor Township's trusted residential roofing contractor, can help you achieve a more energy-efficient and sustainable home.
Why Choose Energy-Efficient Roofing:
Your home's roof plays a crucial role in regulating indoor temperatures. A traditional roof can absorb and trap heat, making your home uncomfortably warm in the summer and causing your HVAC system to work overtime. In the winter, it can allow heat to escape, making it difficult to keep your home warm. Energy-efficient roofing solutions are designed to combat these issues, offering numerous benefits:
Lower Energy Bills: Energy-efficient roofing materials and designs reflect more sunlight and absorb less heat, reducing the amount of heat transferred into your home. This leads to lower cooling costs during the summer and reduced heating costs in the winter.
Enhanced Comfort: With improved insulation and temperature regulation, you'll enjoy a more comfortable living environment year-round.
Environmental Benefits: Reduced energy consumption means a smaller carbon footprint, contributing to a more sustainable future.
Increased Property Value: Energy-efficient roofing can increase the resale value of your home, making it an excellent investment.
Surf & Turf Roofing: Your Trusted Partner for Energy-Efficient Roofing:
Surf & Turf Roofing has been the roofing contractor of choice in Egg Harbor Township and beyond since 2012. They specialize in providing top-quality, energy-efficient roofing solutions tailored to your specific needs and preferences. Here's why you should consider Surf & Turf Roofing for your roofing project:
Expertise: With years of experience in the industry, Surf & Turf Roofing's team possesses the knowledge and expertise needed to assess your home's unique requirements and recommend the best energy-efficient roofing options.
High-Quality Materials: They offer a wide range of roofing materials that meet energy efficiency standards, including cool roofing options, reflective shingles, and environmentally friendly choices.
Professional Installation: Surf & Turf Roofing ensures that your new roof is installed correctly and efficiently, maximizing its energy-saving potential.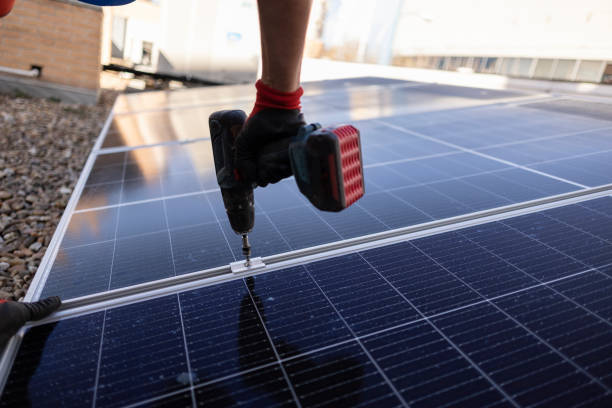 Personalized Solutions: Every home is unique, and Surf & Turf Roofing tailors their solutions to match your preferences and budget, ensuring your complete satisfaction.
Customer Satisfaction: Their dedication to customer satisfaction is evident in their long list of happy clients and positive reviews.
Conclusion:
Investing in energy-efficient roofing solutions for your Egg Harbor Township home not only helps you save on energy bills but also contributes to a more sustainable and comfortable living environment. With Surf & Turf Roofing as your trusted residential roofing contractor, you can expect top-notch service, high-quality materials, and expert installation that will leave your home looking beautiful and functioning efficiently. Make the smart choice for your home and the environment – choose energy-efficient roofing solutions from Surf & Turf Roofing.
To learn more about their services and to request a quote, visit Surf & Turf Roofing's . Your energy-efficient roofing journey begins here.